ISFFA cordially invites you to our
2022 ISFFA National
Conference AT DISNEY
July 31 - August 2, 2022
DISNEYLAND HOTEL, ANAHEIM, CALIFORNIA
ISFFA Conference Event 2022
Keynote Speakers
s
JESSICA COX
Motivational Speaker & Life Coach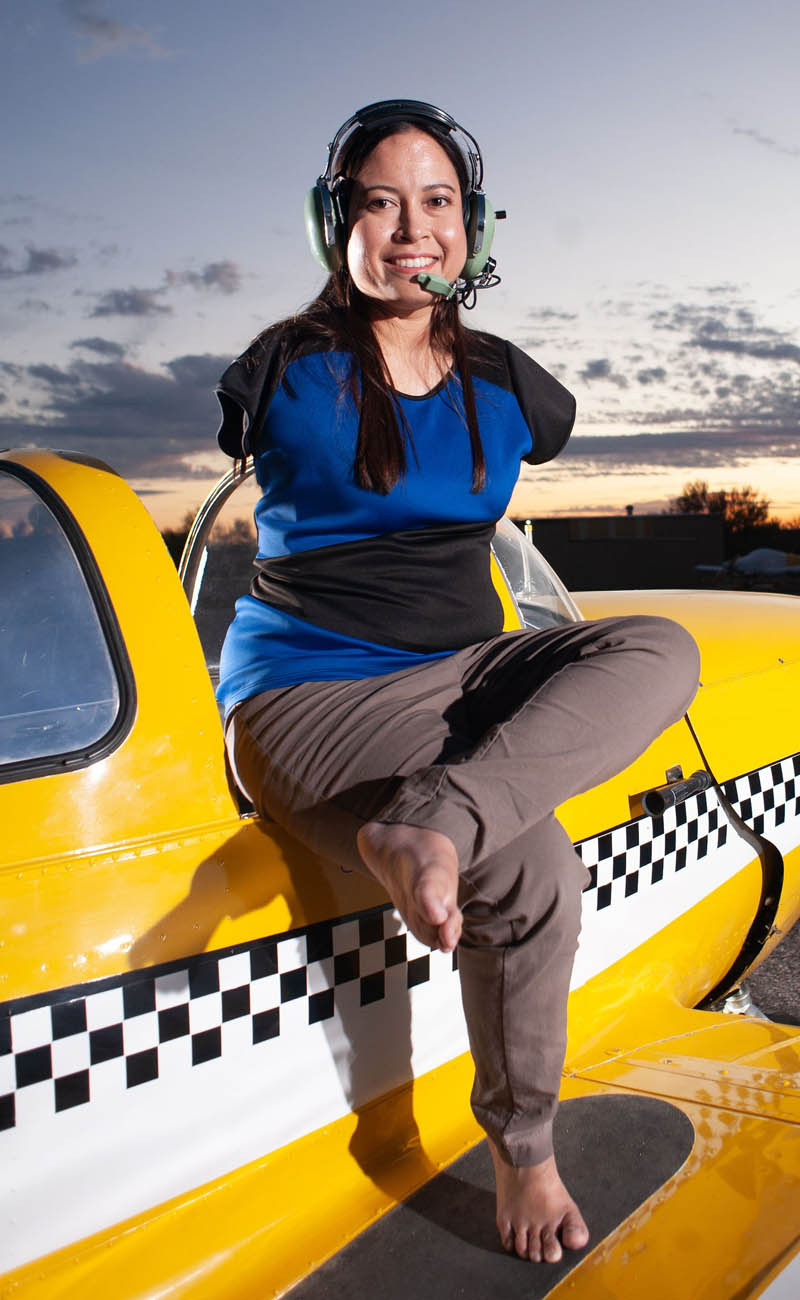 FEATURED SPEAKER
JESSICA COX
MOTIVATIONAL SPEAKER & LIFE COACH
Jessica is recognized internationally as an inspirational keynote speaker. Born without arms, Jessica now flies airplanes, drives cars, and otherwise lives a normal life using her feet as others use their hands. She holds the title of the first person without arms to earn a black belt in the American Taekwondo Association and the Guinness World Record for being the first armless person in aviation history to earn a pilot's certificate. Convinced that the way we think has a greater impact on our lives than our physical constraints, she chose to pursue a degree in psychology at the University of Arizona. Since then she has traveled to 20 countries on 6 continents sharing her inspirational message.

Born in 1983 in Sierra Vista, Arizona, Jessica has learned to live her life with her feet. There were many questions at the time about whether Jessica would be able to live a "normal" life. However, Jessica's father has said he never shed a tear about her birth condition. He had full confidence in her potential. With the support of her parents and family, Jessica became confident in herself as an adult and continued to explore the world with her feet.

Jessica's parents eventually met a Taekwondo instructor named Jim Cunningham. His response when told of Jessica's birth condition was that she would be more than physically able to participate and that only her attitude could hold her back. At the age of 14, Jessica earned her first black belt in the International Taekwondo Federation.

After graduating from high school, Jessica attended the University of Arizona, where she earned a bachelor's degree in psychology. When talking about her degree, she frequently explains that psychology credits the way people think with having a greater impact on their lives than a physical limitation.

During college, Jessica joined a club of the American Taekwondo Association and resumed training in the sport. Even though Jessica already had one black belt in a different style, she had to relearn all of the color belt material. The instructors created a standardized curriculum that would be accessible to any future armless students. Jessica then became the first armless person to earn a black belt in the ATA.

Jessica's most famous accomplishment was learning how to fly. It took three states, four airplanes, three flight instructors, and three years to find the right aircraft: a 1946 415C Ercoupe Airplane. In 2008 Jessica earned her Light Sport Pilot Certificate. She received the Guinness World Record three years later for being the first person certified to fly an airplane with only their feet in 2011.

In May, 2012, Jessica married in the beautiful city of South Pasadena, CA.

Visit www.jessicacox.com to learn more.
KATHY LAI
Partner, Crowe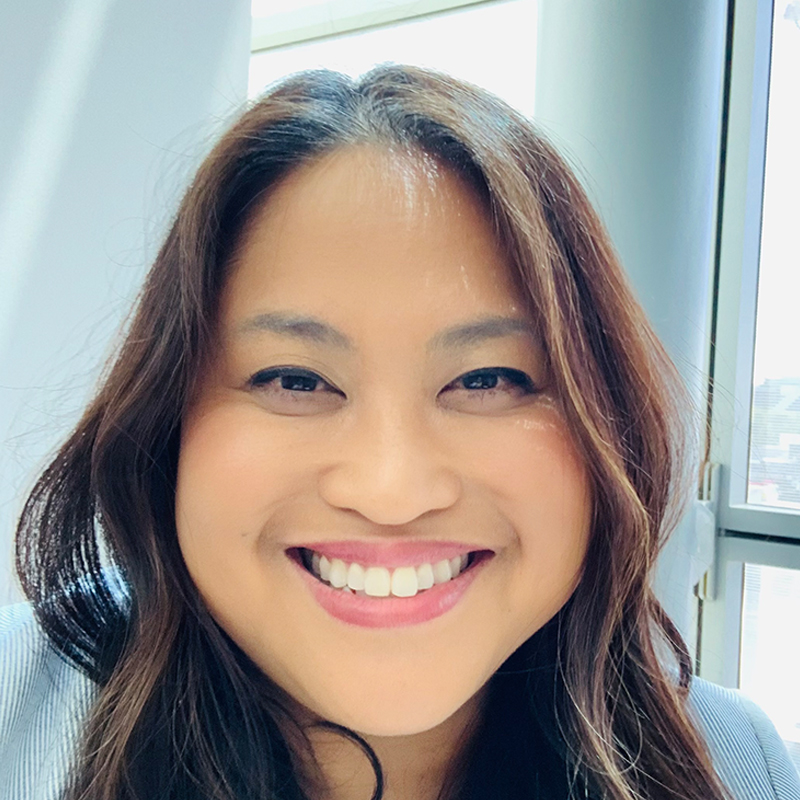 Kathy Lai
Partner, Crowe
Kathy Lai is a highly accomplished licensed CPA and CGMA public accounting professional of diverse experience derived from providing assurance services to large, complex state and local governmental entities, higher education institutions, school districts, utilities and not-for-profit organizations. With approximately 20 years of experience in public accounting, Ms. Lai has led the audits of some of the largest governments in California, including the State of California (Single Audit), City of Los Angeles, City of Santa Ana, City of Riverside, County of Los Angeles, Metropolitan Water District of Southern California, Los Angeles Unified School District and the California State University System. Among 400,000 CPA's nationwide, Ms. Lai has been appointed by the AICPA to serve on a select national 15-member State and Local Government Expert Panel. Through her participation with the AICPA, she has been accredited with contributions to authoring the AICPA State and Local Government Audit Guide, including the newest Pension Chapter to address the complex GASB pension standards, compiling AICPA comment letters to GASB on emerging standards and presenting webcasts for the AICPA Governmental Audit Quality Center. Other examples of Ms. Lai's thought leadership includes presenting to over 1,000 Californians on the complexities of the Uniform Guidance and emerging GASB pronouncements through her involvement with the California Society of Municipal Finance Officers (CSMFO), National Grants Management Association (NGMA) and tailored client trainings.
MALVIE ILDEFONSO
Partner, BDO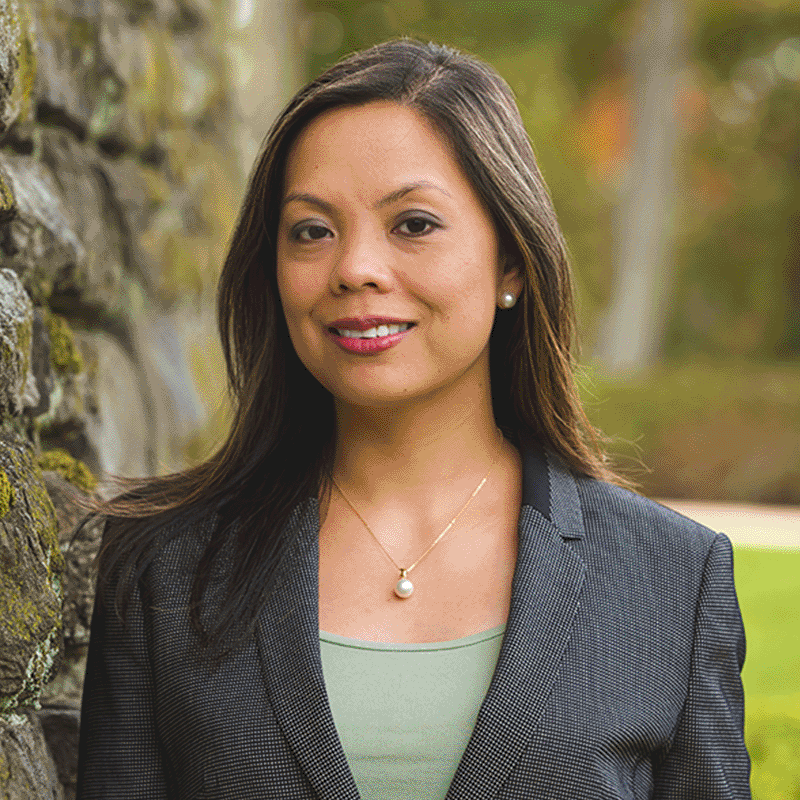 MALVIE ILDEFONSO
Partner, BDO
Malve is an assurance Partner in BDO's Asset Management practice, where she serves as engagement leader and business advisor for alternative investment fund managers. Malve has over 19 years of professional experience in both public accounting and industry; in Philadelphia, Southern California, and the Bay area. Malve's experience includes leading audit engagement teams in serving clients across a broad spectrum of public and private companies in the asset management industry, including Section 404 attestation for public advisors, registered funds, private equity funds, fund of funds, broker dealer, and employee benefit plans. Malve's technical expertise includes ASC 820 Fair Value topic, ASC 946 Financial Statement Disclosures, Regulation S-X, and audit of internal control over financial reporting. Malve also brings a different perspective from her management and oversight role over the financial reporting end-to-end process including the review of filings with the Securities and Exchange Commission for a large registered mutual fund complex. Malve has a proven track record in executing highest quality audits and is passionate in managing and coaching her team including women and minorities to deliver exceptional client service.
About the Event
ISFFA cordially invites you to our 2022 ISFFA National Conference At Disney on July 31 to August 2, 2022! You will be motivated and inspired by our speakers which include entrepreneurs, partners, CFOs, CEOs, and leaders from non-profit and community organizations. In addition, our program includes technical skills training on relevant topics in the industries of accounting, finance, and business.
Our Purpose
Our purpose is for attendees to:
Think strategically and take away best practice
Value the importance of mentorship, leadership, public speaking, and networking
Learn tools to become leaders in finance, accounting, or their respective fields
Get involved with corporate and non-profit boards and engaged in community leadership opportunities
Don't miss this event! Register now and invite your colleagues!